Wanxiu district party secretary zeng jianyong to Briwater company research
On August 23,Wan xiu district party secretary zeng jianyong led a team to Briwater company to investigate.First came to the technology research and development building,to listen to the general manager qin yulan's report on the company's general situation, production and operation, scientific research force, development plan, etc,then came to the company nano ceramic film factory building site,understand the construction and production of nanometer ceramic film industry base.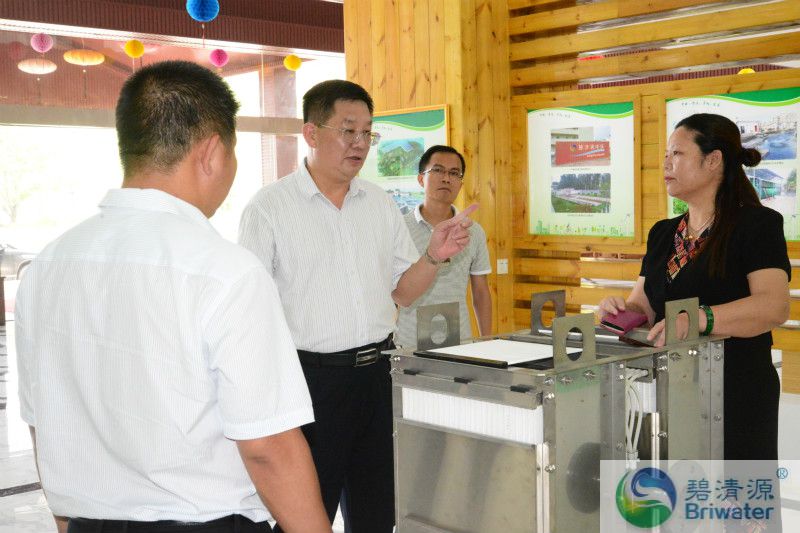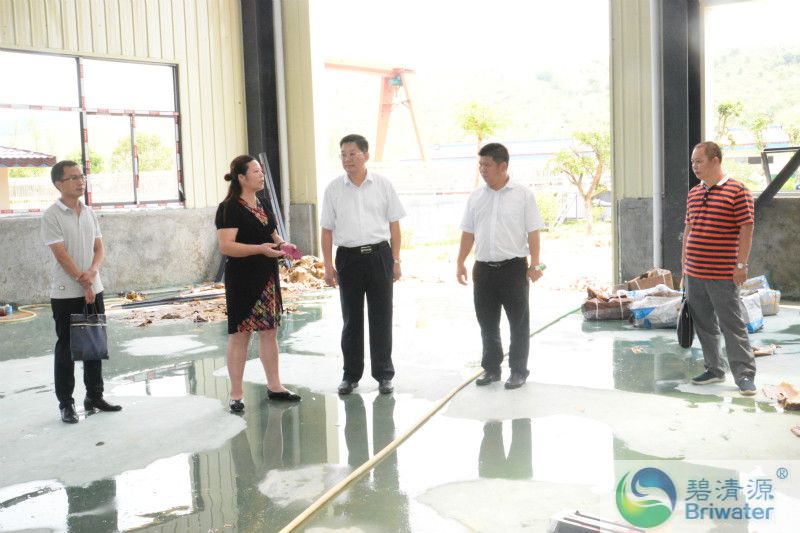 After the presentation,Zeng jianyong said that he saw the professionalism and focus of Briwater company and strengthened his confidence,he hope to introduce Briwater advanced sewage treatment technology to more projects in wanxiu district,accelerate the development of various programs,he volunteered if the business was having trouble growing,wanxiu district committee, the government will actively help coordinate solutions, to ensure the rapid development of the company barrier-free.
Company general manager Qin Yulan said,Nanometer ceramic membrane wastewater treatment technology has a wide range of application,the treatment of industrial wastewater is the strength of nanometer ceramic membrane technology,we has demonstrated the advantages of this technology in the project of wanggao sewage plant, which is 20,000 tons/day,The project was also approved by the ministry of housing and urban-rural development's science and technology demonstration project this year,the realization of water reuse mentioned by secretary zeng is also a major feature of nanometer ceramic membrane wastewater treatment technology.If our sewage treatment equipment and technology can be applied to the wanxiu district project,we can ensure the completion of the tasks assigned by the secretary.